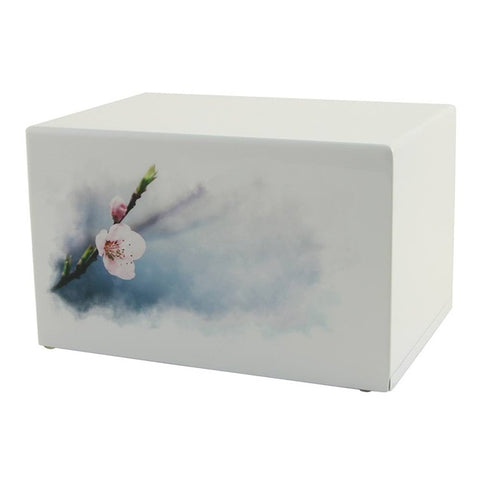 Somerset Cherry Blossom Urn, White, MDF | Value Adult Urn | Low Cost Wood Urn
"Somerset Cherry Blossom" Cremation Urn 
These new Somerset urns are a lovely, low cost value option for families with limited budgets or for an urn package option.  This particular urn has a white background with a beautiful image of a cherry blossom. 
Loads from the bottom. 
Dimension: 5.5" x 9" x 6.25"
Full size adult urn: 200 cubic inches 
**Keepsakes are not available.
---
We Also Recommend
---